Discover 3 lightweight, airy materials that create trendy pajamas for the day at home that are both beautiful and comfortable.
The days of separation at home is a time when girls can smooth a bit when they don't need to care too much for their appearance.  In addition to the times when they have to "reveal" in front of the camera during online meetings. Women often choose light and comfortable home clothes to fully enjoy the moment of "indulging" themselves. For that reason, pajamas have become the most popular women's clothing. This item meet all the criteria of comfort but still keep the neatness and elegance for the wearer.
It can be said that "comfort and convenience" are the criteria that cannot be ignored when women choose for themselves an ideal set of pajamas. To help you love your body and bring the most positive energy in the coming days. The following three fabrics will be the perfect choice for your home pajamas.
Comfortable with cotton pajamas
Created from cellulose fibers derived from cotton, cotton fabric has always been a preferred material in the garment industry because of its versatility and popularity. This is also a body-friendly fabric, especially for those with sensitive skin because this material does not cause irritation to the skin. The pajamas from 100% cotton fabric with good elasticity and absorbency also become the perfect choice for the tropical climate.
Luxury with silk material
Silk is a fabric that is woven from silk fibers and is prized for its natural production process. Thanks to the raw materials and production methods, soft silk pieces became high-priced items and were extremely popular with the elite. Because, there is nothing more "nurturing" the wearer's skin than the smooth, silky silk designs.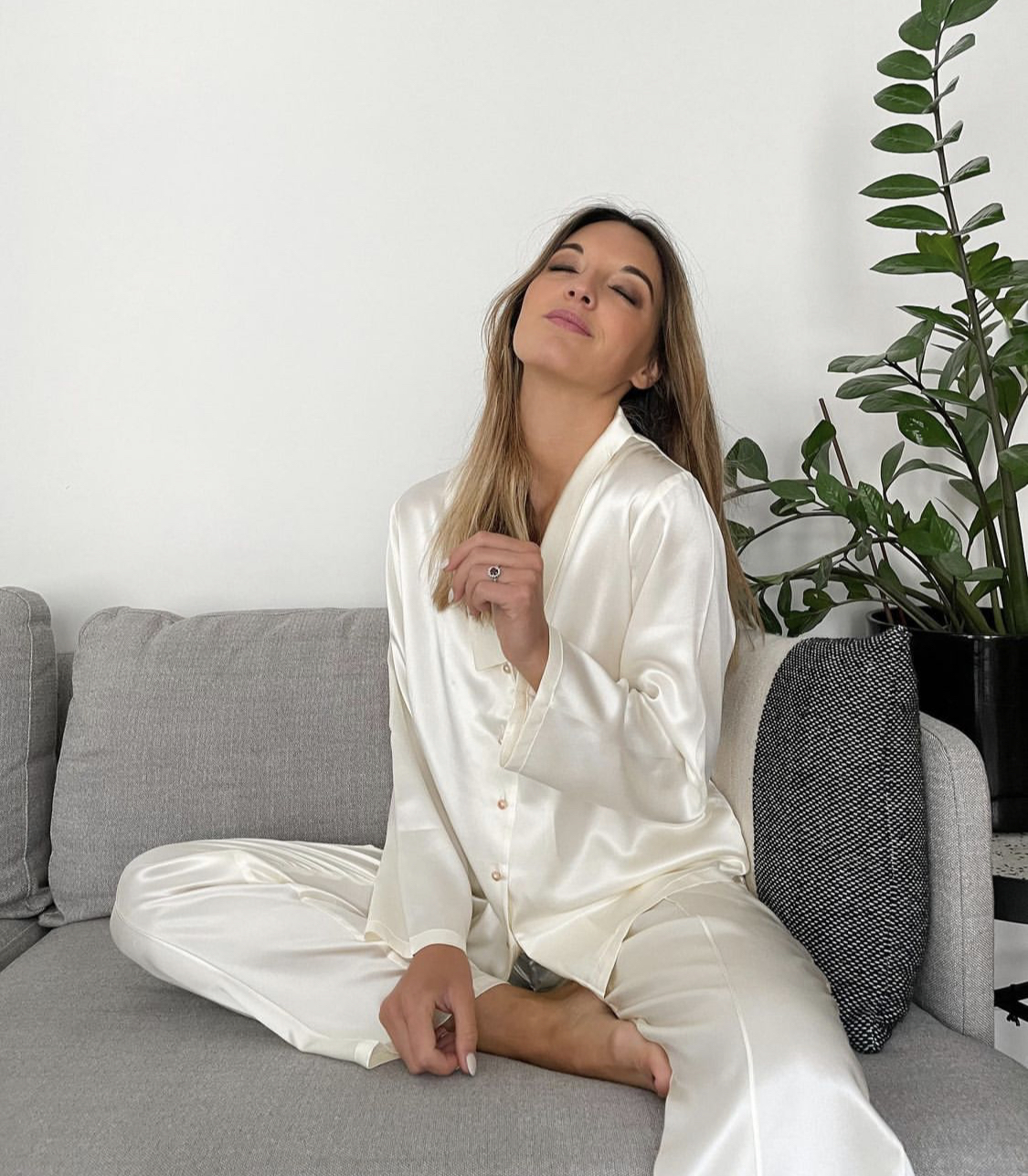 A set of pajamas with natural silk material with subtle light shine will make your overall home outfit and charisma full of elegance and attraction. You can choose from simple plain pajamas to eye-catching prints. Or add a little extra to your everyday fashion experience at home with striking feathered designs.
Linen products
If you don't know, linen is woven from the fibers of flax plants that originate near lakes in Switzerland. Due to the material made from the stem, linen has high durability and better heat resistance than cotton. Therefore, linen pajamas will have the advantage of fast absorption, quick drying when met with water, which will make you comfortable to wear and work indoors. Besides, linen pajamas designs are often neutral and gentle colors. It's suitable for girls who pursue a delicate and youthful minimalist style.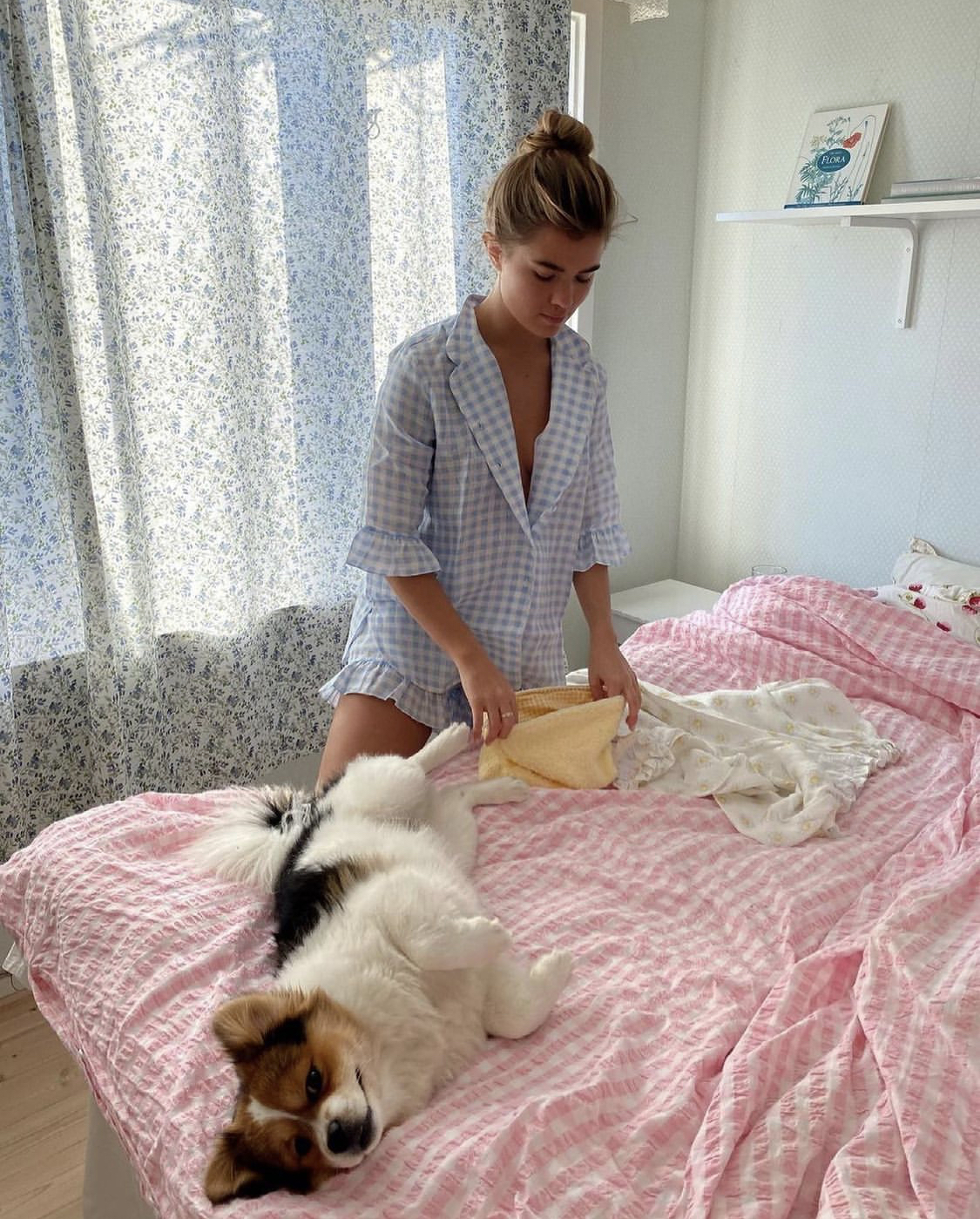 However, because of the material characteristics, linen has special notes when washing and caring. Shake well linen pajamas after hand washing and let them air dry. Limit ironing with high temperature to increase the durability of the garment because this material has a low elasticity structure.