No pattern can bring out a stronger summer feel than vibrant floral prints. Besides the floral dresses of all sizes flooding the wardrobe, the floral pants design is also a fashion item that is very popular among the fashionistas. Let's save these secrets of dressing up with floral print pants that are popular with the fashion community this summer.
Floral pants with eye-catching colors
When wearing colorful floral designs, wearers often choose "safe" combinations with a simple shirt with neutral colors. However, don't just "bind" yourself in the basic formulas that have been worn over and over to the point of being boring.
In addition to the familiar white shirt style, you also have a variety of options to combine "breakthrough" with floral pants. Try to choose shirts with striking tones that match the textures on the pants to make the whole look new, attractive and "match" together.
You can also mix & match "flowers on flowers" ​​to show your high hand in your fashion mixes. However, in order not to turn yourself into a gaudy "chameleon". Paying attention to choose shirt and pants motifs that are harmonious, similar in hot or cold color shades. Not to create a multi-colored picture and confusing to the eye.
Don't hesitate to worry that this mix will make you look like a "moving vase". On the contrary, they also bring new positive energy to you and everyone around. Because, the image of colorful flowers always brings special emotions to the spirit and has the ability to soothe the eyes of the viewer.
Set of pants and jacket with flowers
Can girls who pursue a personal fashion style wear trendy floral pants? The formula between baby flower pants, menswear style blazer or oversized shirt and bra top will be the perfect duo. This combination will keep the strong and dynamic features for women when wearing feminine and soft floral pants.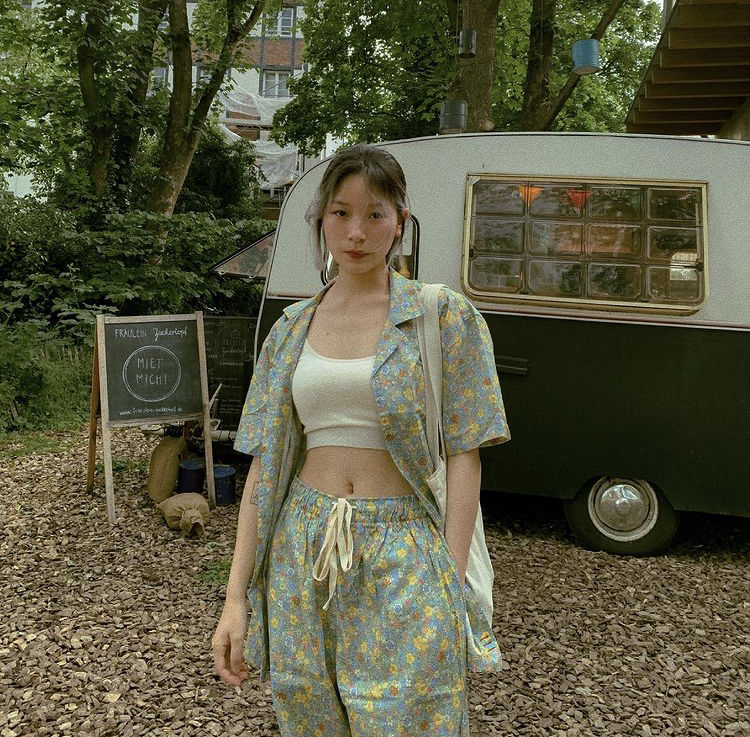 Besides flower pants, mix & match this formula with floral shorts for comfort and versatility in the summer. High-waisted floral shorts will help "hack" women's legs longer and show off their small waist. Choosing "tiny" floral patterns with bright colors will help your look look young and fresh.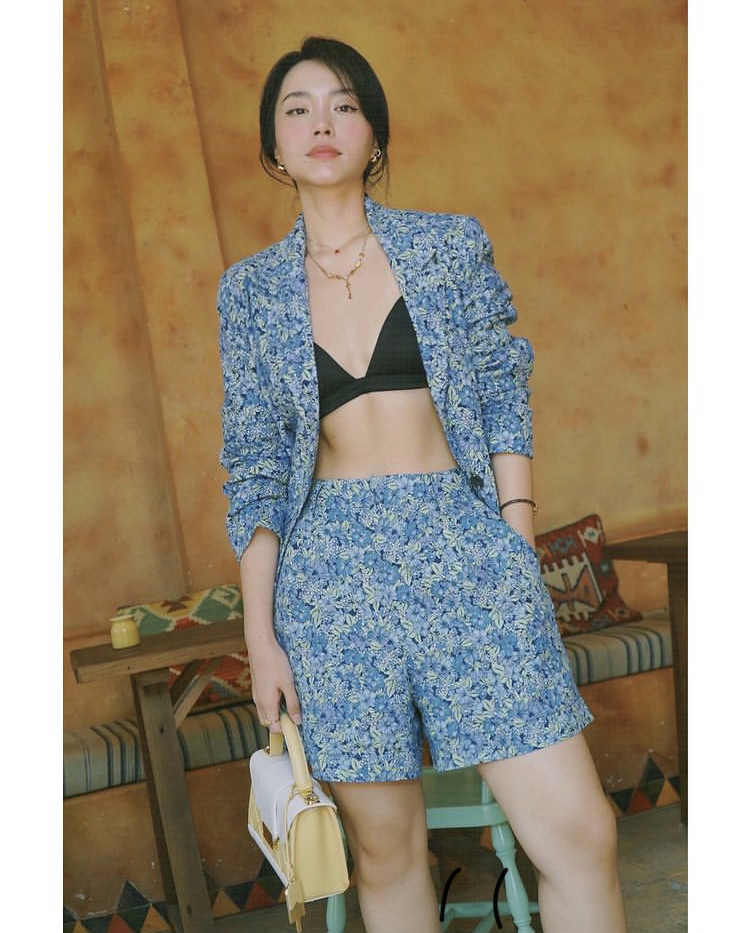 The combination of floral pants and a matching jacket is not as exaggerated and out of fashion as you think. On the contrary, this formula brings a classic feel from the small floral print vintage style but still full of modernity for the wearer. This is definitely the most fashion suggestion worth trying for this summer.