In addition to the familiar combination with a minimalist t-shirt or shirt, you can refresh the floral skirt with elegant fashion inspiration from Parisian girls.
Little flower motifs are indispensable in Spring – Summer. Not only bringing lightness, femininity and youth to the appearance, the flower is also "friendly" to all ages and body shapes. In addition to floral dresses and shirts, floral skirts are also quite enthusiastically promoted. Especially in the shape of a flowing skirt. If you are still wondering how to dress well with a baby flower skirt. Check out the following easy-to-apply outfit ideas for all body shapes.
Floral skirt and simple t-shirt
The simplest and most popular way to mix clothes with baby flower skirts is a plain t-shirt. In addition to the usual style of wearing a shirt, you can also create a bold summer accent by knotting the bodice. The "pepper" girls should wear a split skirt style. And at the same time mix with moderate high heels to create a taller feeling.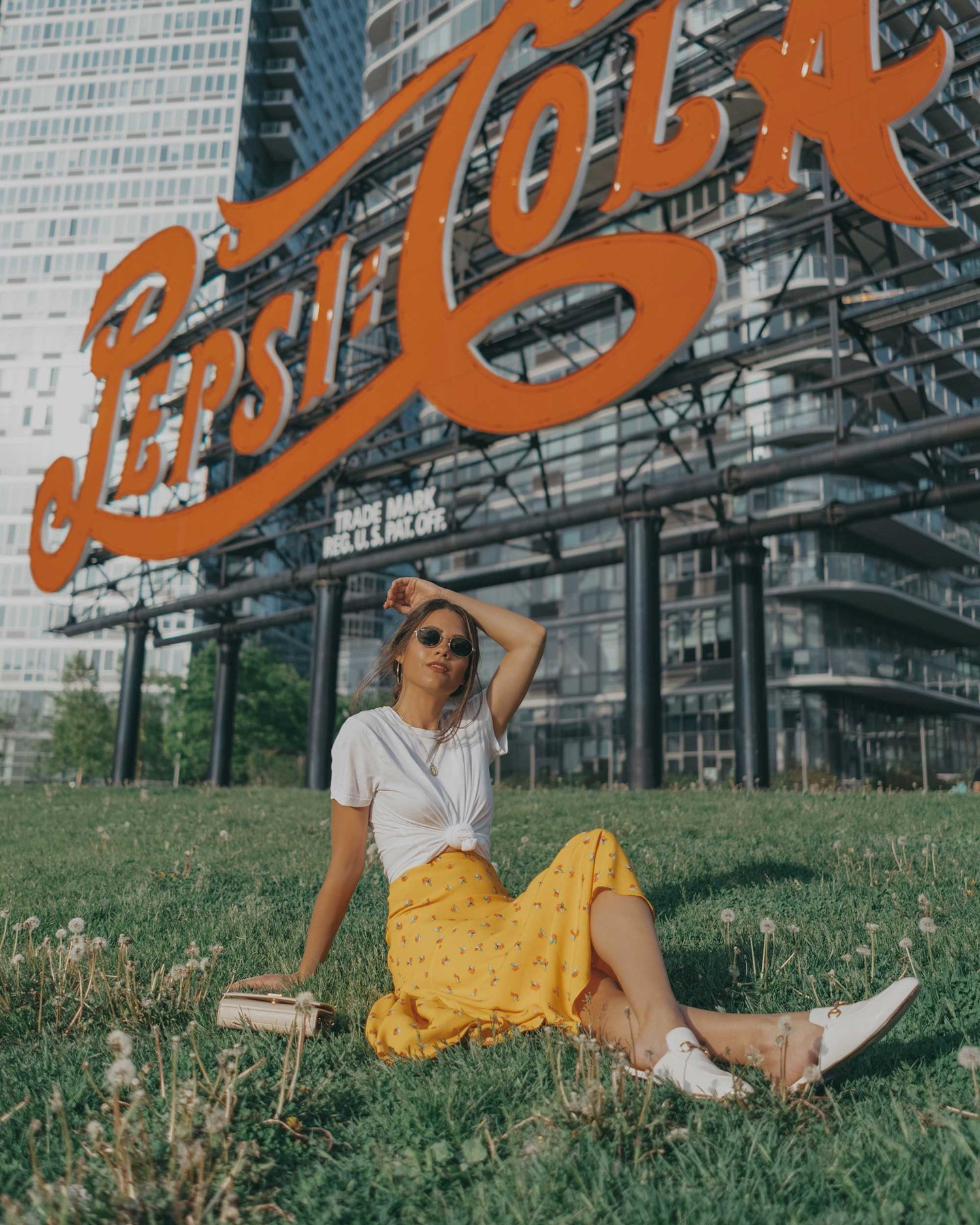 Apple-shaped girls who want the shoulders and bust to look slimmer can prioritize dark t-shirts like black or navy. In addition to neutral colors, a T-shirt with a similar color to the floral pattern on the skirt is also a suggestion worth trying.
Novelty when mixed with white shirt
Mis with a wide white shirt is one of the familiar beautiful dress suggestions with a skirt that is loved by many fashionistas. Girls with a pear-shaped body can apply this combination to create a balanced look. To increase the look of freedom and flight, girls try designs with long, slightly puffy sleeves and tie up the bodice of the bodice.
Wear with a crop top for a youthful look
There's nothing better than a crop top and soft floral skirt on hot summer days. Classic fashionistas can try a sweet sleeveless or off-the-shoulder crop top. If you want to bring a bit of glamor and boldness to your weekend date, a satin halter top will be the perfect choice.