Based on the spirit of appreciating practicality and fashion, three basic styles of trousers pants have landed from the Spring – Summer 2021 catwalk to this year's trendy trends.
Long pants are a common fashion item, worn by women all year round. The functional and fashionable beauty of this design is suitable for many weather conditions, situations and styles. And right now, pleated trousers, wide-leg pants and flared pants are the three most popular basic styles of trousers.
Must have long pants – pleated trousers
Besides skirt styles, trousers are the basic design of long pants that are loved by office girls. Different from the traditional style of trousers, pleated trousers are not strictly "required" about the figure. The pleated design is just wide enough, easily suitable for all body shapes. At the same time, this detail creates a spaciousness at the hip, giving the wearer a comfortable feeling of movement.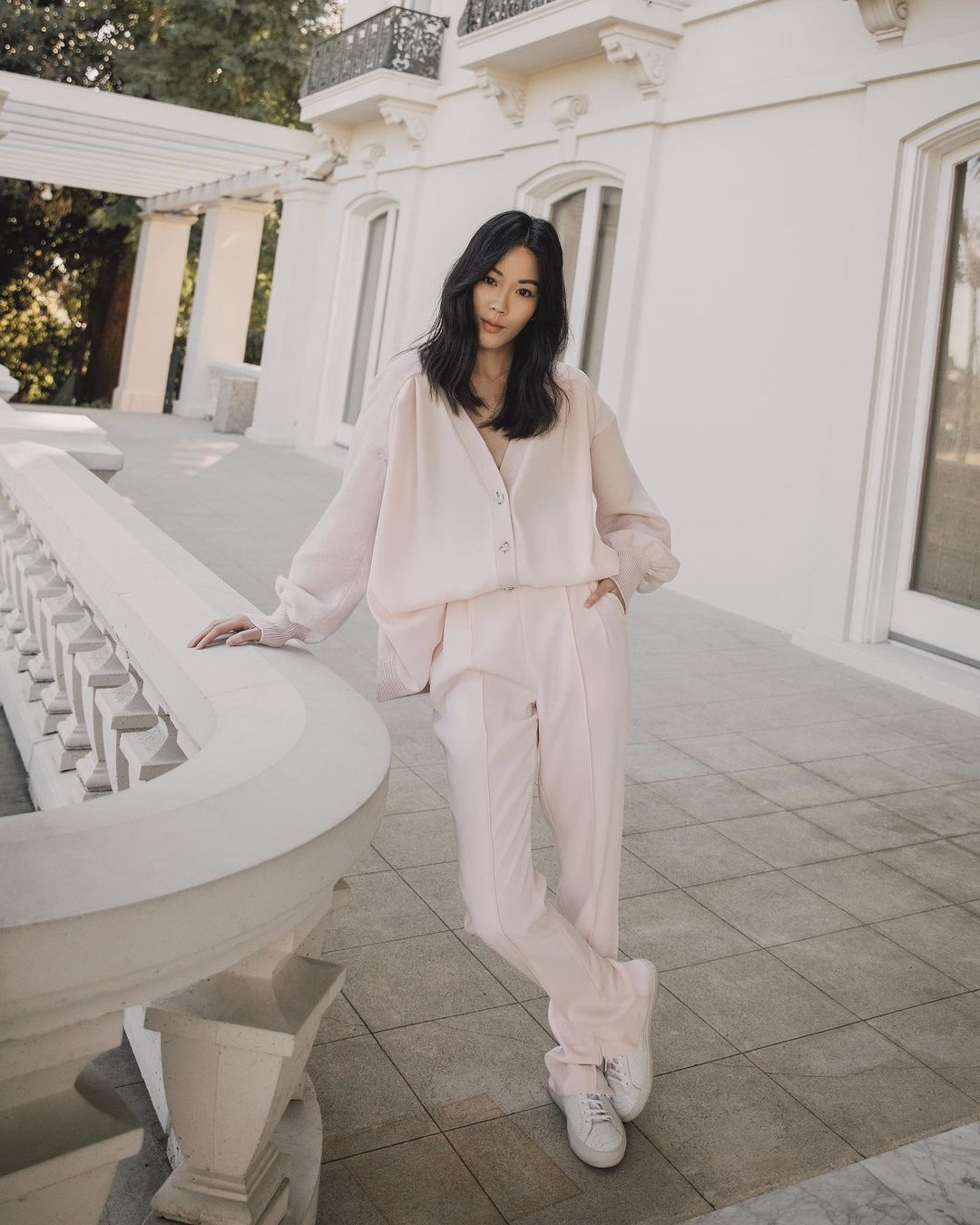 In addition to the discreet, polite features of office fashion, pleated trousers are varied to perfect different styles and suitable for many situations. If before, trousers were only known for khaki fabric, now, this design has appeared on the background of other materials such as leather, cotton, linen… A good suggestion worth trying for menswear style is to combine pants. baggy pleated suit, neatly vinified shirt and loafers of the same color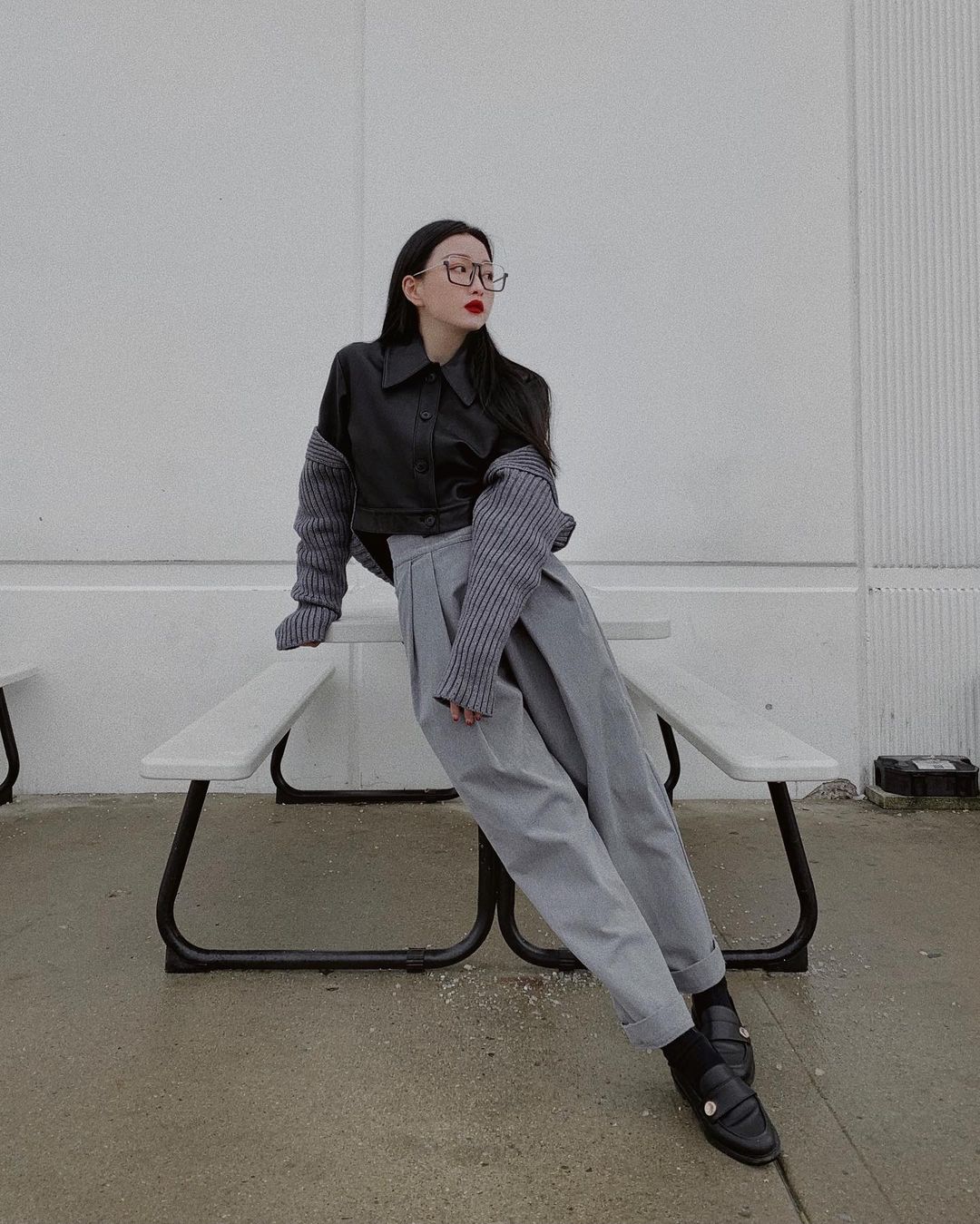 Wide leg pants
In recent years, wide-leg pants have continuously appeared on the catwalks and fashionista outfits. This style of trousers is popular for its concealing effect and elongating the legs. Shirt or choose a slim fit shirt is a useful way when wearing wide-leg pants to create a proportionate body.
Heel-length trousers are an indispensable "piece" of the Summer 2021 fashion trend. With this style of flattering pants, the girls do not hesitate to transform "chameleon" with a variety of outfits from monochrome, can Dynamic sports to maximalism style. High heels or high-heeled sneakers are essential accessories to help you move confidently when wearing this style of pants.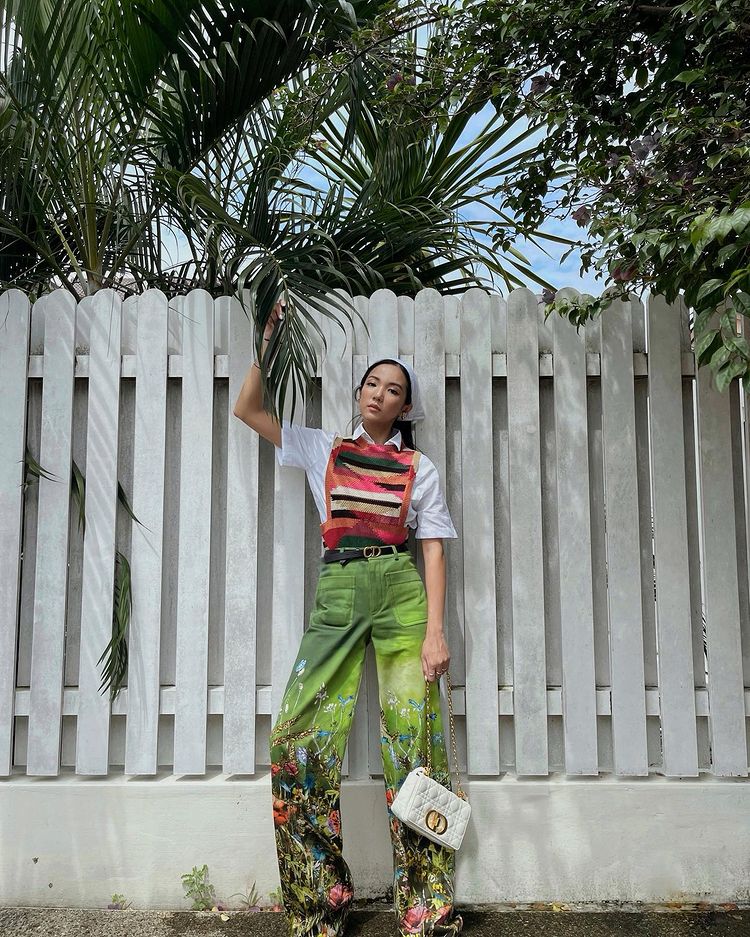 Flared pants
Derived from the hippie movement in the 70s, flared pants carry the spirit of freedom, freedom and high fashion. Until now, this design is still one of the trending pants styles thanks to its historical value and unique "hacking" shape. True to the "patchwork" feature of the Hippie style. You can randomly combine plaid flared pants with dissimilar plaid designs, creating a stylish and fancy retro overall.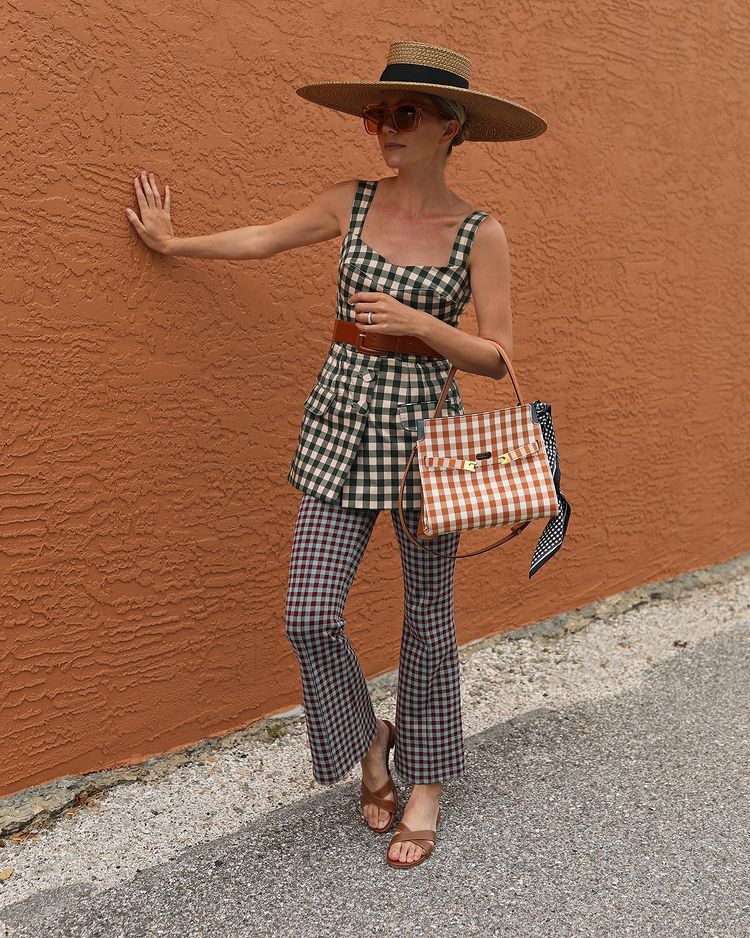 The special design of flared pants emphasizes the attractive curves of women. For an apple-shaped figure, you should prioritize soft, medium-length pants and avoid thigh-hugging designs. High-waisted pants with a harmonious flare are the "key" to conceal imperfections as well as improve the figure for plump girls. If you are lucky to have a well-proportioned body, do not hesitate to wear tight flared pants to take full advantage of the charm of your body.